At LegacyShield, we work to combine various digital solutions to create a seamless online tool that enables financial and insurance advisors to achieve their business goals. One important gap we are working to close through these digital integrations is the last mile between general agencies, advisors, and their clients. Closing the last mile connects these parties through all stages of the insurance lifecycle and creates more efficient and meaningful relationships between them.
Link, our digital platform where advisors can collaborate with their clients and manage their business, has integrated with several other technology platforms to enhance functionality and improve proficiency. Link by LegacyShield is excited to announce a new integration – SmartOffice by EBIX, a leader in the retail insurance and financial advisor CRM space.
SmartOffice is a "cloud-based practice management designed for financial advisors and insurance agents" that allows agents to "do business faster and more securely while maintaining strong client relationships and driving sales." Both agents and general agencies use SmartOffice to manage their pending cases, keep track of clients, reconcile commissions, and more. While this CRM makes case management more fluent for general agencies and their agents, there is still a lack of connectivity between the agents and their clients. Advisors who use both Link and SmartOffice have a more seamless and efficient practice and are able to manage the entire client lifecycle.
Importing Clients
By integrating with SmartOffice, advisors can import their clients directly into Link and can then choose to invite them to join the platform immediately or at a later time. Advisors should note that information imported through SmartOffice is not shared with the client until the advisor chooses to share it. This is beneficial for advisors because they are able to use Link to import files and documents into the account, make edits, and add notes prior to giving the client access. Doing so promotes better communication between advisors and their clients and improves the overall relationship.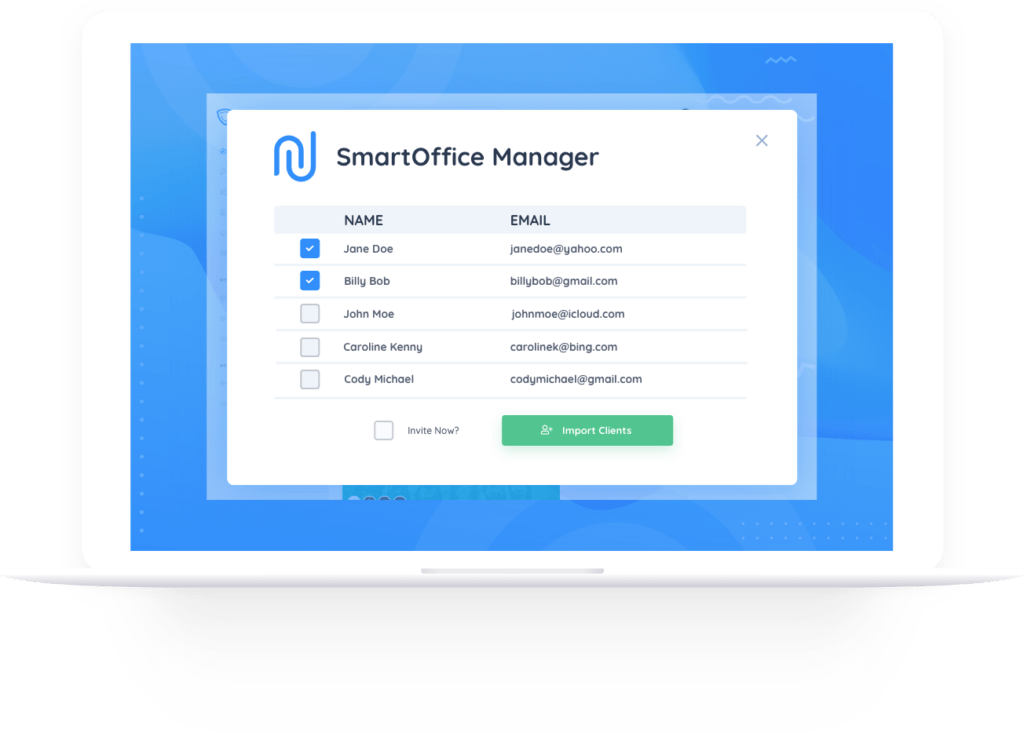 Additionally, many general agencies use SmartOffice to manage all cases submitted by their agents. While agents are typically given "read access" to pending case statuses through their GA's website, agents are not able to do much more than view the case. By integrating with Link, advisors can download all pending and in-force business into their Link account. Link includes a SmartOffice manager, where advisors can connect multiple general agencies to their account and receive information directly from the CRM into Link. Once advisors log in with the correct information, they are brought to the SmartOffice manager inside of Link, where they can view all of their connected offices.
Clients imported to Link via SmartOffice receive a distinct icon so that they can be differentiated as needed. These imported clients also display information about the most recent sync with SmartOffice on their individual profiles. Each profile is updated from SmartOffice to Link nightly. This way, any changes made in SmartOffice will also be changed inside of Link.
Importing Policies
Policies downloaded via SmartOffice will display the same icon to help reduce confusion for advisors. Link pulls all policies that are synced with SmartOffice, including Life Insurance, Long-Term Care insurance, and many others. Inside the policy, Link receives all noted policy details such as the type of policy, who issued the policy, the policy status, and the premium and frequency. Link also receives carrier information such as what website is used to manage the policy, the customer service number, and the agent who provided the policy. This information is vital to an advisor's practice as they are able to gain insights into their client's financial lives and can make recommendations and changes that will help improve their business and their rapport with their clients.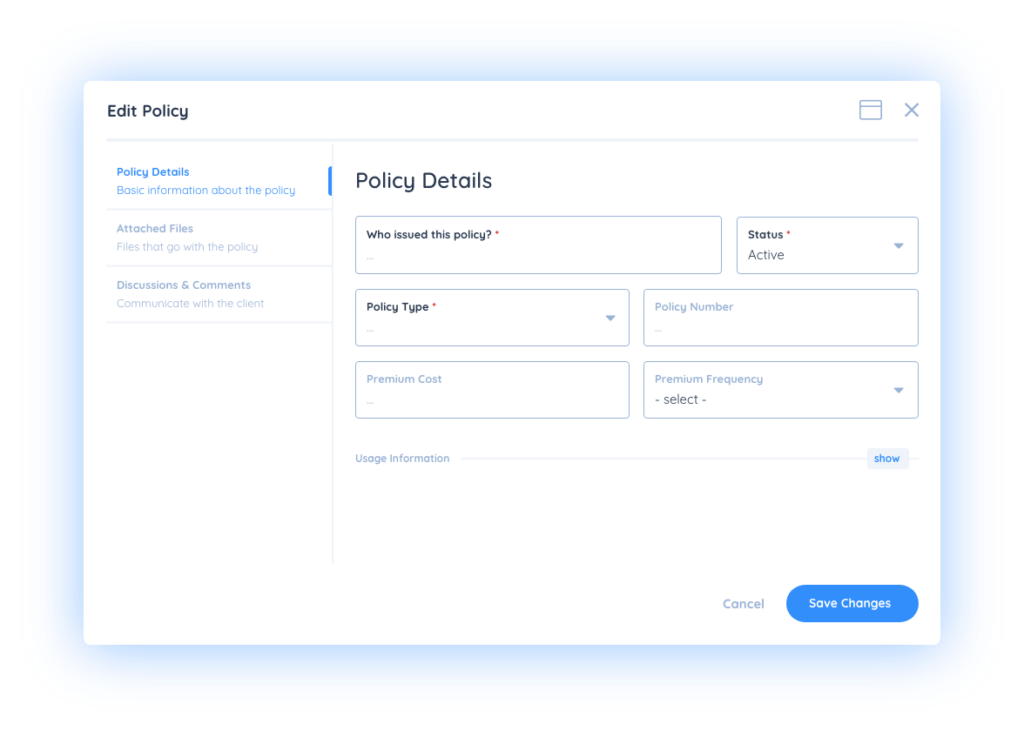 What This Means for Advisors
Advisors that are already using SmartOffice to manage their business or are working with a general agency that uses SmartOffice to manage their business can now connect our communication platform with their SmartOffice clients and records. Combining the two complementary products allows advisors to be present at all stages of the insurance lifecycle for their clients. Not only that, but it allows for effective and simplified workflows between case management and client communication and connection.
LegacyShield is committed to evolving with the needs of insurance and financial advisors and will continue to provide integrations that allow advisors to succeed in their business. There are many capabilities within our API that allow us to further expand and improve the customer journey and the advisor experience.
To learn more about Link and its benefits as a complement to CRMS and agency management systems, read our blog: "What is a Digital Workspace for Insurance Advisors?"